NEW:
the next
concerts
visitors :
"El Karam" (from Toulouse - south of France) plays the ancestral music of the Gnawas imported from Black Africa to Morocco three centuries ago.
Their songs are written in dialectal and litterary Arabic and their folklore expresses all the richnesses of Morocco, Lebanon and Egypt.
Their Music contributes to a moving culture resulting from multiple roots of new instruments.
Gnawas are characterized by the practice of a music, a dance and bewitching rhythms having therapeutic vertues.
Today, the Gnawa musical tradition borrows rhythms from the African percussions and reaches a lot of interest by the artistic generation of the nowadays worldmusic.
The group "El Karam" reconstitutes the Gnawa atmosphere, with fidelity and authenticity.
So, don't hesitate to enter in our Trance...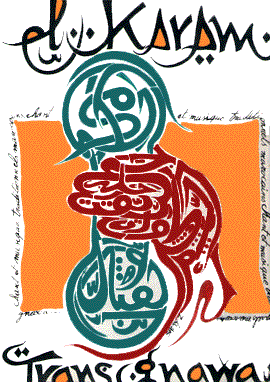 DOMINIQUE (Blanc Bec)
Bernerd

Guitar, voice

BOUMAHDI KARIM

Percussions, voice

DIDENNE Boushaba

Banjo, Violin, voice

ELIDRISSI Sadek

Gambri, Luth, voice

BOUMAHDI Reda

Percussions,voice

COUVRAT Thomas

Ténor Saxophone